Buying ERP During Covid-19 – Silver Linings?
The Covid-19 pandemic has seen most organisations battening down the hatches when it comes to spending on IT. The enterprise software market is seeing a slowdown as a result, with many planned investments and projects being deferred for the moment. Despite the severe financial impacts of the pandemic across the world economy in general, there are still many organisations buying ERP during Covid-19 or actively considering ERP projects.
Click Play for a 30 second video summary of this blog. 
Some sectors have been relatively unscathed by the disruption, or have even seen an increase in activity. For these organisations the changed environment may even accelerate the need to invest in ERP and other digital transformation initiatives. Other sectors are experiencing a lull but expect activity to return to normal over the coming months, with the intervening period presenting an opportunity to work on projects that they never had the capacity for previously.
For those about to invest in ERP — whether that's a new system or expanding the footprint of an existing system — it's definitely a good time to negotiate a deal and start a project. While software vendors won't be giving away licences for peanuts they are all keen to secure as many deals as possible and keep their deployment teams working. We are seeing our clients being incentivised to get projects started now, with some vendors willing to give discounts on perpetual licences, subscriptions and, occasionally, on consultancy rates, as well as providing more flexibility regarding payment terms. A current client, with an active implementation project, has found that they are getting the best implementation resources from their vendor, simply because they have excess capacity – another possible benefit.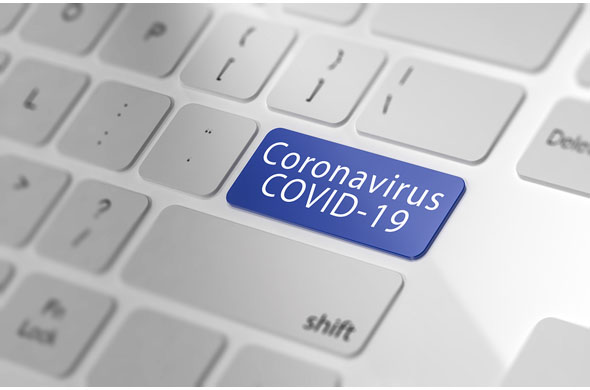 While all of this may seem like a boon for any organisations fortunate enough to be embarking on ERP projects at the moment, it's worth sounding three notes of caution.
First of all, don't be pressurised into kicking off an ERP project until you're ready. The costs of not being ready can quickly undo any of the savings negotiated on software or services. Readiness for ERP means having a clear view on why you're doing the project and what you're looking to achieve, buy-in across the business, having commitment from senior management, a realistic understanding of what the project entails in terms of time, effort and budget, plus a well-resourced project team.
Secondly, don't forget that the commercial aspects are just one element of contracting a vendor to deliver an ERP solution. Sean Jackson has written previously about how important it is to focus on documenting the statement of work (SoW) that the vendor is being contracted to deliver in his blog Contract Negotiation in ERP Projects. Make sure that the statement of work gets the attention it deserves and isn't neglected in your haste to secure discounts.
Thirdly, be honest and realistic about the impact of remote-working on your ERP project, as it looks like remote-working will be the "new normal" for many for the foreseeable future. The likelihood is that your ERP consultants will spend very little time working on-site with your team, and your project team may spend the majority of their time working from home. There is a silver lining here in the form of a reduced bill for travel and expenses but ways of working and the expectations of all parties need to be reconsidered. It certainly can be done, and we're currently working on implementations that have adapted successfully to the current circumstances.
Independent ERP consultants such as Lumenia can help you through this process, ensuring you make the right choices now to ensure your ERP project is a success.
This Blog was written by John Donagher, Principal Consultant at Lumenia. If you would like further information on ERP please send an e-mail to John Donagher.