A common approach at the start of an ERP requirements or business process improvement project is to interview process owners to ask them how the current processes could be enhanced.
While this is sometimes a valuable exercise, it has a serious flaw in that it assumes that process owners will be able to identify business process improvement opportunities. Many process owners have limited experience of seeing how similar processes operate in other organisations and often complain that they "don't know what good looks like".
We have addressed this issue by building a library of over 400 good practice business process improvement enablers. We use the enablers to benchmark a broad range of client business processes to identify process improvement opportunities, as in the sample output below.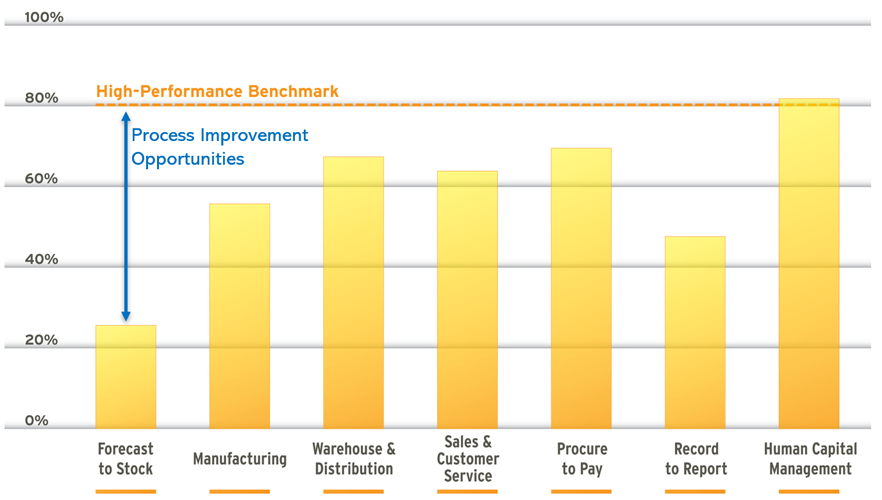 This approach is particularly useful for multi-site organisations, where process capability can be compared across sites offering further improvement insights.
Benefits of our Approach to Business Process Improvement
Accelerate business process improvement projects by using Lumenia's experience and tools to quickly identify improvement opportunities.

Provide real examples to your team of good practice business processes. 

Learn from process innovations that have been implemented in other sectors and organisations.

The resource commitment required from your team is very low.