5 Quantifiable Benefits of ERP
ERP implementations are costly so before embarking on such a project an organisation will usually put together a business case, laying out what it expects to achieve and listing the expected ERP benefits. These will vary from one company to the next, but there are some common threads. This blog identifies key areas that are worth investigating when identifying the benefits of ERP.
The benefits of ERP will vary depending on each client's unique situation. My colleague, Ian O'Toole, in his blog "Benefits Focused ERP: A balanced Approach", describes how achievable benefits will be influenced by the initial motivation for the project and he explains that the key benefits for an organisation might not always be quantifiable. This doesn't take away from the requirement to identify tangible, quantifiable benefits, and five areas where these can usually be found are listed below.
ERP Benefit #1: Reduce Staff Costs
When working with clients to identify benefits, I have found that one of the first things they will talk about is "time saved". They will back this up with expected savings in hours and days for various teams and individuals. This is not surprising, as ERP will usually eliminate manual, inefficient tasks and duplication of effort, but the time saved can only be converted into a financial benefit if it leads to a reduction in current or future staff numbers or a reduction in paid overtime. If this is not the case, I ask them what they will do with the time they have freed up, and it is the identification of these additional value-adding activities that will lead to the real benefit. Some of these may be listed in the points below.
ERP Benefit #2: Additional Revenue
Depending on the functionality in scope, implementing ERP can increase revenue e.g.
Introducing better planning tools can lead to an increase in product or service availability, resulting in less orders lost due to non-availability
Functionality to prompt up-selling and/or cross-selling may assist the customer service team to increase order values
If the customer service or sales teams have more time available, they may be able to use this to contact customers or prospects and prompt orders
Customer Relationship Management (CRM) functionality in the ERP can help the sales team to focus their sales activities on the areas with the most potential.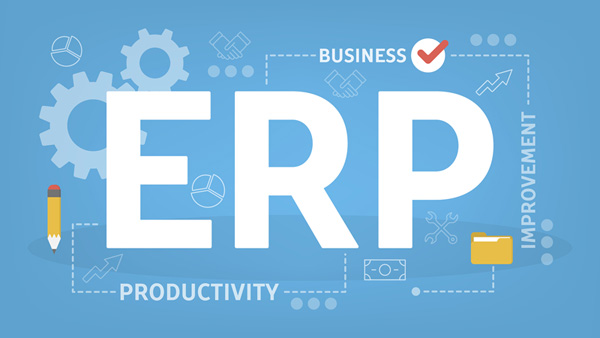 ERP Benefit #3: Improved Margin
There are a number of ways in which ERP can lead to improved margins. Better and more immediate reporting can help an organisation identify and focus efforts on profitable lines. Information on historical spend and supplier tendering capabilities can lead to reductions in purchase costs.
ERP Benefit #4: Claims and Rebates
If an organisation is not already availing of early settlement and other discounts and supplier rebates for bulk buys, then many ERP systems will provide functionality to allow them to track and claim these benefits.
ERP Benefit #5: Free up cash
If a company is borrowing, ERP can help to free up cash and lead to financial benefits by
Reducing debtor days – using functionality to manage customer terms and  provide better visibility on credit status can help to improve cash collection processes
Reducing stock holding and increasing stock turns – better visibility of supply/demand and improved planning tools can assist in having the right stock available at the right time. Additionally, the ability to track and report on stock at risk of going out of date or becoming obsolete can prompt timely action and mitigation. 
See also Stock Management in Retail: Everything You Need To Know
We have highlighted five areas where ERP may deliver financial benefits. Others may often be found. The scale and nature of the benefits available will depend to a large extent on your current processes efficiency, the scope of your ERP project and, as a consequence, the change it will enable. An experienced ERP consultant can help you pinpoint these savings, helping you not only to build your business case, but to direct your investment to maximise the benefits it can deliver.
This blog was written by Ursula Browne, Principal Consultant at Lumenia. If you would like further information on ERP Benefits or any other aspects of ERP please send an e-mail to Ursula Browne.