Training delivery in ERP implementation projects
The big day has arrived – everyone is cautiously optimistic that the new ERP system will deliver significant benefits to the organisation – after many months of planning and preparation, today is "Go-Live". The first few days go well with only a few minor issues – but nothing significant.
Then, just as the implementation team start to get a sense of achievement and begin to relax, things start to grind. Issues crop up across the organisation – and the problem grows like a snowball rolling down a hill. Users start to complain, and their frustration is increasing – they claim they don't know what to do.
Could your delivery of ERP training have been less effective than you thought?
It may be self-evident but the effective delivery of ERP training is a key component in any implementation project. However, all too often it is not given the attention it needs and is one of the most frequent sources of problems in delivering successful implementations. It is often cited as a common cause of stress and disruption in the period immediately post go-live while also being a significant reason that expected benefits of new systems are not achieved.
When reviewing previous system implementations in many companies, a common issue frequently raised relates to poor or inadequate (sometimes complete absence of!) training in how to operate the new system. This then has longer term impacts on user confidence and can also negatively impact future system or process improvement initiatives.
In order to avoid these common pitfalls, there needs to be clear allocation of responsibility for ensuring this critical element is managed effectively – so an early objective should be ensuring responsibility for this is clearly recognised and assigned to the appropriate resource.  Once assigned, the person responsible should then embark on developing and delivering the overall training strategy for the project.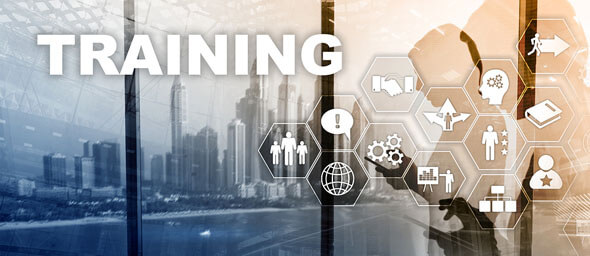 An effective programme for an ERP implementation project should include the following key elements:
An agreed and documented training strategy

An analysis of training needs

The development of appropriate training materials

A training delivery schedule

Ongoing management of training delivery
In summary, defining an adequate, all-encompassing training strategy with clearly designated responsibilities should be an early objective of your ERP implementation project.
In addition to covering all standard "normal" events, it should also give adequate consideration to exception and non-standard scenarios. In addition, while users need specific detailed training in their own areas of interest, they also need to understand their part in the overall process – both upstream and downstream of their functions.
An effective training strategy – with clearly assigned responsibility for delivery – is critical to delivering this key component of any implementation plan.
This blog was written by Gerry Savage, Principal Consultant at Lumenia. For further information please send an email to Gerry Savage.