Lumenia Consulting announces successful management buyout
Lumenia Consulting is delighted to announce that the business has been acquired by three senior management team members following a successful management buyout. Founder Sean Jackson has sold the business to Ian O'Toole, John Donagher and Ursula Browne who become the new Managing Partners.
Ian, John and Ursula would like to thank Sean Jackson for his immense contribution to the business over the years and wish him all the best in his future endeavours. Sean will continue to remain involved in the business in a service delivery role.
The new owners have been with the Lumenia business for many years and have been members of the management team since 2017, working closely with Sean over the last two years to prepare for a seamless transition following the MBO.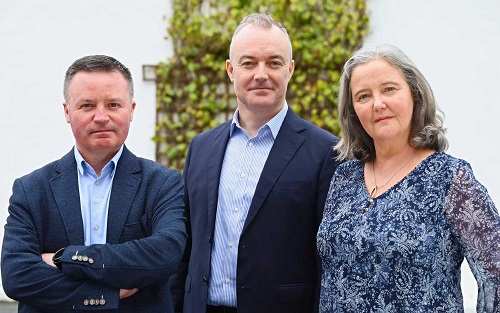 This is the beginning of an exciting new chapter for Lumenia Consulting, and Ian, John and Ursula look forward to the prospect of building on the solid foundations established over the last 25 years. We have an exceptional team of consultants and support staff, and our clients can expect us to continue to deliver the same levels of independent, high-quality ERP and digital transformation insight and expertise, while retaining our key values of honesty, integrity and respect.
See our website for more information on Lumenia Consulting and our range of ERP and Digital Transformation consulting services.