Irish Cancer Society chosen for Lumenia Consulting 2019 Charity of the Year
Galway based Lumenia run a 'Charity of the Year' initiative as part of its corporate social responsibility programme and to give something back to the community.  Each year employees are given the opportunity to nominate their chosen charity and the selected charity is chosen by employee vote.
The 2019 Lumenia Charity of the Year winner is the Irish Cancer Society. They will receive a donation of €7,500. The Irish Cancer Society was nominated by Lumenia consultants Bernie Callaghan and Jim Goodison. They choose this Charity for the outstanding support they give to cancer patients and they both lost family and friends to the disease.
The Lumenia team presented the cheque to Lorraine Toner, Community Fundraiser for the Irish Cancer Society at the monthly team meeting.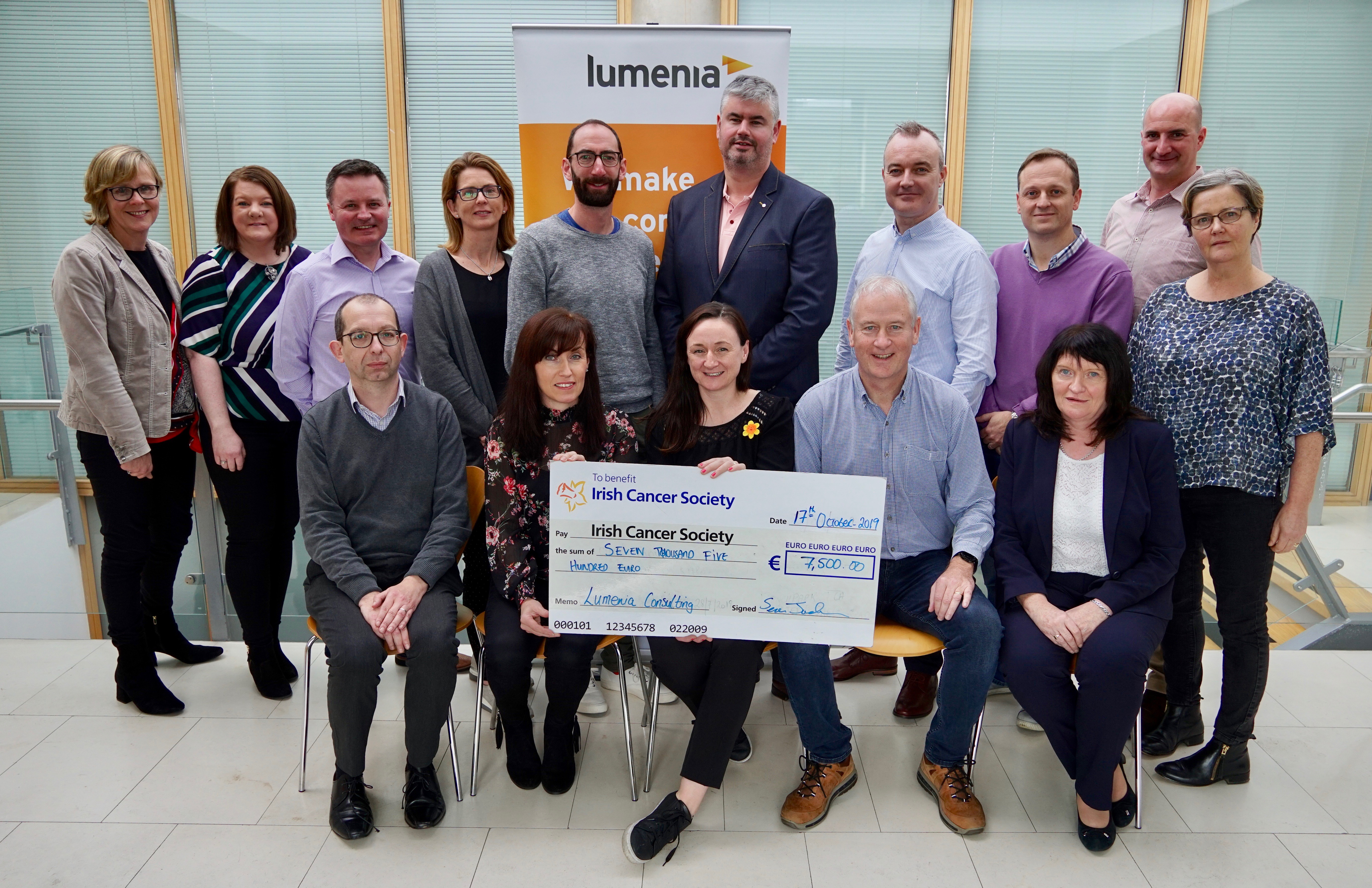 The Irish Cancer Society invest in cancer research and provide care and support to people affected by cancer, stopping cancer in its tracks. Through research we are finding out more and more about how to diagnose, treat and how to stop cancer before its starts. By providing information, advice and support we are supporting people through their cancer experience and helping to reduce the fear of a cancer diagnosis.
Lumenia is an independent ERP consulting organisation, specialising in business transformation through the implementation of Enterprise Resource Planning and related enterprise software applications.
Publication Date
18th October 2019