Digital Experience is Boosting Revenue Generation in Sport
The sports sector is big business, worth tens of billions of dollars worldwide. Nowhere is this value more pronounced than in football (soccer). Football is the world's most popular sport and its annual revenues are three time larger than its next three rivals combined (American football, baseball & Formula 1).
In this article, I focus on how changes in consumer behaviour, enabled through new technologies, are combining to drive further exponential growth in football revenues worldwide.
Digital Experience Boosting Revenue in Sport - Relentless revenue growth potential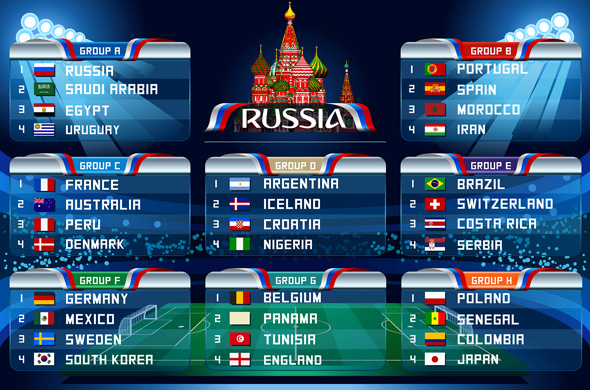 With the FIFA World Cup 2018 just over, billions of people from all around the world were glued to their TV sets throughout June and July watching football. Even though the World Cup only comes around once every four years, the interest that it generates in the game at a country level, goes on to fuel even more revenue generating opportunities year on year for the world's leading football clubs.
Looking at the UK Premier League for example, the 2015-16 season generated £3.649bn in revenue, across the 20 clubs in the league. This was up from £3.4bn the previous season.
Wages were £2.247bn in 2015-16, which is 61% of turnover. This was up from £2bn the previous season, which is 60% of turnover. However, looking at the profit/loss figures for the 20 Premiership clubs, 12 clubs made profits of £153m, while 8 clubs made losses of £270m. The net position for the Premiership clubs overall was a loss of £117m in 2016.
This is an unusual set of financial results which begs the question, why are some clubs doing so well, when others are not doing so well, in a market sector which is growing rapidly year on year?
It's not just about the game
There is no doubt that there is a direct relationship between success in the sport and good financial performance. It is self-fulfilling in a way. The more money available to spend on better players via transfer fees and wages, the more likely it is that the club will be even more successful. And the cycle continues. But I think there is more to success, both on and off the field than that.
Emerging trends impacting on the football industry, such as new markets, new digital viewing platforms, as well as changes in the expectations and behaviours of the fans, are combining to create new revenue opportunities which did not exist before.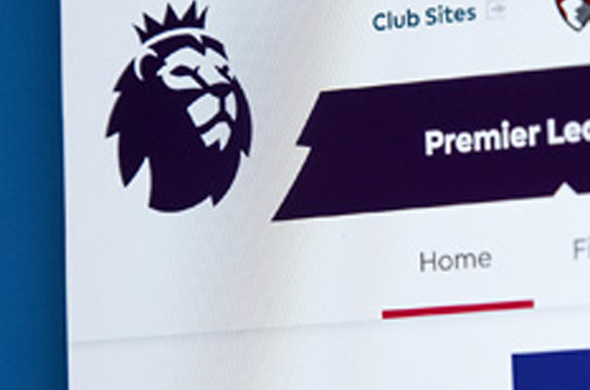 Big football clubs like those in the UK Premier League, European leagues and others around the world have iconic brands. Some of these clubs are steeped in history and the support from the fans has been passed down from one generation to the next, in some cases for more than 100 years. The traditional sources of revenue for these clubs has been match day takings, TV rights, sponsorships, partnerships, hospitality and merchandise. However, these forms of revenue are somewhat constrained. You can only fit a certain number of people into the stadium at any one time. There is limited space available on a football shirt for sponsorships, and so on.
For many years these traditional sources of revenue have served the best clubs reasonably well. The development of on-line retail sales and the improvements in order fulfilment have helped to further boost revenues from merchandise in the last 10 years. However, it is not until recently that the full value of these iconic brands can be exploited to a degree that was never possible before.
Fan engagement
It's all about the fans. In fact it's about every individual fan. Most of the big brand clubs have millions of fans from all around the world. Many of these fans are in growth markets for football, such as China, Indonesia, Malaysia, North America and South America. Most of these fans will never have the opportunity to visit the stadium of their favourite club. Other than through TV or a piece of merchandise, it is very difficult for these fans to engage with their club in a meaningful way, and vice versa. The experience is limited by physical barriers for both the fan and the club.
However, new technology is changing the way in which consumers behave and this is having a profound effect on the ability of a club to interact with the fan. This is achieved through digital capabilities and experiences that can be delivered directly to each individual fan, as long as they can access the internet through a smart phone or device.
To realise the best digital experience for the fan, football clubs must invest in these new digital capabilities and products now. The focus must be on delivering the best digital experience outside of the stadium in order to engage with hundreds of millions of potential global fans that may never come to the stadium. Unlike other big-brand organisations with physical products, sporting organisations are different in so far as they can produce content (products) in digital formats that can be delivered instantly to the fan, anywhere in the world, through the power of the internet and a smart device. Examples of this digital content include video clips, interviews, reviews, news and club TV. However, this digital space is developing exponentially. Virtual reality and eSport are opening up new possibilities that are difficult to imagine, but I would say it won't be long before a fan with a VR headset will be able to experience the feeling of being in the stadium watching a live football match with their favourite club.
Some clubs are ahead of others in exploring and exploiting this new digital space, and they are already making significant investments in creating new digital products, as well as investing in the mechanisms to target the fans with personalised marketing messages. The leading football clubs in UK and Europe have already formed partnerships to accelerate the digital journey and engagement with their global fans. The potential global fan marketplace is huge, but also competitive and not only being targeted by football clubs but also by many other sporting organisations such as baseball, basketball, American football, rugby football, Formula 1, wrestling, etc., which are also investing and innovating heavily in the new digital space.
Technology enablers
Changes in technology in recent years combined with changes in the ways that ordinary people interact with it, have created vast amounts of information about those people, their interests, their views and their behaviours. At the centre of all this is social media. Users of social media put a lot of information "out there" about themselves and in the past there was so much information out there that it was impossible to understand it. It was all a blur.
However, today there is technology available that can be used to analyse vast amounts of data, very quickly, and find trends and observations within it. Social listening is the process of monitoring digital conversations to understand what people are saying online about a particular brand, product, service or a topic, etc. Social listening software can interpret text and images within the social data and it can find words, phrases and images that can be combined to form a view or a profile of the person.
Marketing teams within many organisations use social listening for customer management, for example identifying customer satisfaction or dissatisfaction with their products. As digital channels proliferate, there are many ways for customers to share feedback and experiences, both directly and anonymously.
These same technologies can be used by football clubs to gather information about their fans. By analysing the data gathered, the club can make informed decisions about how best to engage with the fans, both known and unknown. Known fans can be targeted directly with personalised marketing messages which are appropriate to their profile and interests. Unknown fans can be targeted in groups with messages common to the group. The objective is to draw unknown fans to the club's website, to find out more about them and to provide them with omni-channel and personalised experiences, offering them immersive and tiered propositions and to enable them to connect with the club, the players, as well as other fans.
There are also significant changes in the way fans want to view football. Fans have a desire to access content anytime, anywhere, using a number of different devices. This is posing a challenge to convention pay-tv channels, where you subscribe to the sports channel, pay for all its content, even though you only want to watch your own club play football. Many clubs today are providing Club-tv directly to their fans and this can be delivered through the internet and consumed live or on demand. This trend is of great interest to streaming platform providers, social media networks and other emerging technology providers. However, the conventional TV channels will fight back, as seen recently with the UEFA Europa League and the UEFA Champions League being streamed live by BT Sports. This brought these games to a global audience, and as expected, it included advertising during half time.
Enterprise vendors are getting in on the game
In order to provide an omni-channel and highly personalised digital experience to the fans, a club is likely to have to invest significantly in new systems and management processes. The systems will need to provide a consistent and seamless experience across every step of the fan's journey, no matter what they are doing on the site.
The market for the technology components to support digital experience is very fragmented and different vendors can only offer a part of the solution. No one vendor has the complete solution.
As a consequence of the extensive breadth and depth of functional scope required, this new digital experience market has become a very attractive target for the leading Enterprise vendors. ERP vendors such as Oracle, SAP and Microsoft are well on board. But it is the small niche vendors that are developing the specific components of the new digital technologies which are enabling this huge transformation to take place. Vendors such as Acquia, Bloomreach, Episerver, SDl, Sitecore, and Sprinklr are each developing various components of the overall digital solution. These niche vendors or so called "microsuites" are themselves becoming attractive targets for consolidation with each other, and acquisition by the larger ERP vendors.
The market is consolidating to the advantage of sport
As the market for digital experience technology providers consolidates, it is likely that the big Enterprise vendors will eventually become dominant. This digital space, in my view, is the next big wave of the evolution of ERP. The economies of scale and the ability to deliver a complete integrated solution that the ERP vendors can provide will, over time, drive the total cost of ownership of these new digital technologies downwards. This will have the effect of making the provision of good digital experiences more affordable for the sporting organisation and even more accessible to their global fans.
While success in the sport itself will always drive good financial performance and increase the value of the brand, it is the additional revenue to be gained through the monetisation of new digital experiences for the fans, that will enable revenues to grow exponentially. More money to spend on better players, and the cycle continues.
The same old game of football that we all love, but a new playing field. Beautiful!
This blog was written by Frank Crewe, Principal Consultant at Lumenia. If you would like further information on ERP or CRM please send an e-mail to Frank Crewe.