Lumenia's independent guidance was key to Sandvik selecting the right System Integrator for what is a large and complex global ERP implementation project. I would recommend Lumenia to any business that needs to bring structure, objectivity and deep expertise to their ERP selection process.  

Based on their track record and detailed knowledge of our industry sector, Febelco engaged Lumenia to lead our ERP selection process. Having completed our selection project on time and under budget. Lumenia are one of the best consultancy businesses I have worked with, and I would have no hesitation in recommending them to other companies that need expert guidance as part of their ERP transformation process.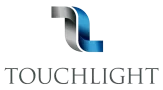 Lumenia provided very strong analytical and communication skills and knowledge of the ERP marketplace, as they guided us through the selection process. I think their contribution was irreplaceable, and now that the selection process is over, we have engaged them to manage our ERP implementation project.

Using Lumenia to support our ERP selection project was definitely value for money. There is no way we would have been able to complete the project so quickly if we had tried to manage it ourselves. Lumenia brought standard templates, organisation and the drive to get the job done.
The Lumenia Consultant led our selection team diligently through a structured, smooth ERP selection process whilst quickly establishing himself amongst the team and demonstrating a firm understanding of the business.

Lumenia's ERP selection process is rigorous, structured and fair and provided the objectivity and detail to give our senior management team confidence.

The Lumenia consultants were of exceptional quality and they were able to mobilise our internal team very effectively and deliver the project on time. They have very good communication skills and a can-do attitude.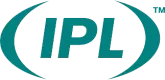 Lumenia's ERP selection methodology was structured, objective and ensured that key stakeholders from each division in the business were involved in the process. Their guidance and proven experience were vital in helping us select our global ERP solution and in gaining business buy-in and I would have no hesitation recommending them to other businesses.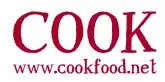 Lumenia's work on our system selection project was exceptionally thorough and detailed. The selection process involved people from across the business and provided us with a structure to work within.
We chose Lumenia as our support partner for choosing an ERP system and now that the selection process is over I can reflect on what a truly fantastic choice that was and how exceptional the Lumenia consultant who worked with us has been through the process.