Lumenia's independent guidance was key to Sandvik selecting the right System Integrator for what is a large and complex global ERP implementation project. I would recommend Lumenia to any business that needs to bring structure, objectivity and deep expertise to their ERP selection process.  

Based on their track record and detailed knowledge of our industry sector, Febelco engaged Lumenia to lead our ERP selection process. Having completed our selection project on time and under budget. Lumenia are one of the best consultancy businesses I have worked with, and I would have no hesitation in recommending them to other companies that need expert guidance as part of their ERP transformation process.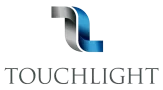 Lumenia provided very strong analytical and communication skills and knowledge of the ERP marketplace, as they guided us through the selection process. I think their contribution was irreplaceable, and now that the selection process is over, we have engaged them to manage our ERP implementation project.

Using Lumenia to support our ERP selection project was definitely value for money. There is no way we would have been able to complete the project so quickly if we had tried to manage it ourselves. Lumenia brought standard templates, organisation and the drive to get the job done.