ERP in Service Industries - What are the available options?
In recent years we have seen much of the traditional manufacturing industries in Europe relocate to the lower cost economies such as those in Asia. Governments across Europe are looking to the Services sector to replace the jobs which are being lost. Leaders speak of the "Knowledge Economy" or the "Smart Economy" as the way forward. This Opinion considers how service companies can have sophisticated and effective IT systems with affordable total cost of ownership.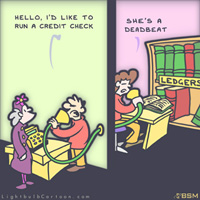 Service companies vary hugely in terms of what they deliver to their customers and the scale on which they operate. Large utilities companies operate nationally and internationally, and in recent years can deliver multiple services to their customers e.g. gas and electricity from one supplier. At the other end of the scale we find small companies delivering specialist services locally e.g. Solicitors, Accountants and Engineers. Increasingly we are seeing new entrepreneurial style organisations emerging, particularly in the technology sector, which are growing rapidly and have global reach in terms of their markets. These organisations face the challenge of being able to deliver their services effectively using affordable and scalable information technology support.
All services companies have similar attributes in term of their business models. In simple terms they develop, sell and deliver services to their customers, while managing human and financial resources. In terms of information technology (IT) this can be represented as "front office" and "back office" systems. The front office systems are usually specialised to support the specific service operations. As a result, the front office systems are often bespoke developed or provided by niche suppliers. The back office systems however tend to be fairly standard, supporting functions such as Finance, HR, Sales Order Processing, Purchasing, Inventory Control, etc. These functions are best supported by Enterprise Resource Planning (ERP) type systems provided by a large range of ERP vendors and partners. The challenge therefore for services companies is to find the best balance between front office and back office systems.
A systems landscape where the front and back office applications are separated will require critical interfaces to be developed to keep the two sides in line. Typically this would involve demand/order information passing from the front office to the back office, and status information passing from the back office to the front office, e.g. credit checking, inventory availability, order status, etc. With the sophisticated middleware and communications technology available today, there is no requirement for the two sides to be on the same platform or database. Also, it is completely viable for the ERP system to be provided on a "Software as a Service" (SAAS) basis, allowing the system to be paid for on a monthly subscription rather than an upfront licence fee. New entrepreneurial style service organisations, which are planning to grow rapidly, should give careful consideration to the front/back office split. Using an ERP based approach for the back office will deliver a cost effective and scalable solution, and will enhance the rich functionality provided by the specialised front office system.
This blog was written by Frank Crewe, Principal Consultant at Lumenia. If you would like further information on ERP in service industries or on any other aspect of ERP please send an e-mail to Frank Crewe.